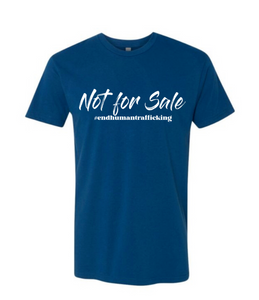 End human trafficking.
50% of proceeds will be donated to Organization Underground Rescue. 
Operation Underground Rescue fights tirelessly to save children from child sex trafficking abroad and in the USA and collects evidence to the prosecute offenders. It doesn't end there. They also fund after care for survivors and also fund educational programs to help give survivors the tools they need to not heal and thrive.